INDUSTRY: SOLUTIONS geared towards the future
Demand for fast broadband connections is growing rapidly. There is a particularly high demand in industry. Thanks to advanced ICT equipment, businesses have a greater need for faster connections. Fibre optics offers the perfect solution. ISN offers all businesses, from SMEs to multinationals, the right solution geared towards the future.
MOBILE WAREHOUSE
Because of the growing need for fibre optics, more and more businesses located in industrial estates are joining forces in respect of their needs for fibre optic connections. We are engaged in the installation of fibre optic networks at various industrial estates in the Netherlands. Often, this demands creative and cost effective solutions. Thanks to our 'mobile warehouses', we are able to offer prompt delivery so that our clients have the materials they need when they need them. If stocks run out, our 'mobile warehouse' offers the perfect solution and limits any delay. The show must go on!
CREATIVE THINKING
Creative thinking is our credo! Green energy is the watchword of our times. That is why we come up with creative ideas for installations for wind farms. How do you install a connection between windmills? What about security cameras? And above all: how do you ensure all materials are delivered to the building sites on time? In short: there are many factors to consider. And at ISN, we would be delighted to work with you on these challenges – we excel in creative thinking.
IN-BUILDING CONNECTIONS
Our clients regularly enquire about in-building connections: how do you integrate fibre optics with workplaces in a way that is cost effective and flexible? With relocations in particular, systems often need to be modified to suit the new working environment quickly, to avoid disruption to work. Not to worry, ISN relishes such challenges. We even offer complete solutions that are certified, thus safeguarding long-term guarantees. And that is to your advantage!
Please contact us for more information.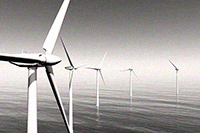 I know Ron and Frank from a previous life in the telecoms sector. We have had a good relationship for around 30 years. We have now been working with ISN for several years, to all of our full satisfaction. We have the same mind-set: there are no problems, only solutions to challenges. Acting quickly is one of their strengths. ISN is particularly strong in delivering customised solutions. They are true specialists.
Through our partnership with them, we seek effective solutions that make clients happy. That is what it is all about. In addition, ISN does not stop at installation. They also offer excellent after-sales service and that is what distinguishes them as a reliable partner.