FIBRE TO THE HOME: READY FOR THE FUTURE
Fibre to the Home, FTTH for short, made its appearance on the Dutch market years ago. This modern fibre optic network provides municipalities and residents with an infrastructure that equips them for the future. It consists of two fibre optic connections: one for existing broadband requirements and another for future broadband requirements. This means that soon, all services such as Internet and television as well as new services, will only be able to utilise the network via fibre optic connections.
Of course, it takes some effort to get this off the ground. Or rather, into the ground: it means streets being dug up and road closures. These are large-scale projects that will revolutionise entire cities, so that soon, every resident will be connected to this network.
TAILOR-MADE PRODUCTS
To provide every resident with a good network connection, it is very important to use the appropriate materials. Besides, every area requires a different material. Since 1989, ISN has developed from a supplier of materials to a supplier of systems specific to these types of projects. Therefore, we know exactly which materials are needed to achieve the best result!
In addition to existing quality products, we also supply products we have developed ourselves. These are available exclusively from ISN. We introduce new products to our partners through on-site training, for example. Professional and reliable. Everything we do is based on the principle that the chain is only as strong as its weakest link. That is why we devote as much attention to the smallest component as we do to the largest.
WORKING IN PARTNERSHIP
ISN even goes a step further, because we manage FTTH projects in their entirety. From logistics and planning to supply of materials. Based on feedback from clients, it is evident that we do this to their full satisfaction. They are delighted with the way we approach projects and work in partnership to achieve successful results!
In short: ISN offers the full FTTH infrastructure based on years of experience, crystal clear advice and flexible project support from our enthusiastic team!
Would you like to find out more about how we can assist you? Then please contact us.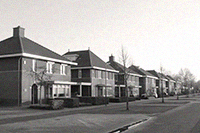 ISN pulls out all the stops in order to deliver. They provide us with input and conversely, they accept our input into their product development. In addition, they offer good value for money. These characteristics make for a good combination. These are the qualities we seek in a supplier.